Anyone who cares for children who are not related to them for pay or gain for more than two hours a day must register with Ofsted as a childminder.
This is a person who is registered to look after one or more children, to whom they are not related, for reward. Childminders work with no more than two other childminders or assistants. Friends who care for each other's children do not have to register if the care is without payment of money or for things like food and electricity.
Childminders care for:
children on domestic premises – this is in someone's home; it is usually the childminder's own home, but it can be someone else's home; it is not usually the home of one of the children
at least one individual child for a total of more than two hours in any day; this is not necessarily a continuous period of time.
Childminders must be registered with Ofsted in order to look after children under the age of 8 years old.
Childminders, and all other early years settings comply with the Early Years Foundation Stage to provide activities and experiences that will help your child's all round development. This parents guide will help you find out more about your child's development in relation to the Early Years Foundation Stage.
Ratios
Childminders can be registered for up to 6 children under the age of 8 years old. This will include the childminder's own children.
Of these 6, only three can be under the age of 5 years and normally only one of these can be under 1 year.
If a childminder is caring for older children over the age of 8 years old, Ofsted will take account of this, but these numbers will not be included on their certificate.
The childminder will, however, need to work within the limits of her/his Public Liability insurance.
Legal Requirements
All childminders are required by law to:
comply with the Early Years Foundation Stage and/or the Requirements for the Childcare Register. If your child is under 5 then the requirements set out in the Statutory Framework for the Early Years Foundation Stage will apply. Read more in the Parents' Guide
hold an up to date full paediatric first aid certificate
be DBS checked. Find out more information
attend an introductory childcare course
have appropriate insurance cover, including Public Liability Insurance.
help safeguard children by making a referral to the Multi Agency Safeguarding Hub (MASH) if there are concerns a child is at risk of harm. Read more in the Parents guide to MASH
Ofsted are responsible for registering and inspecting childminders. Details and outcomes of these inspections are published on the Ofsted website.
Why Choose a Childminder?
Registered childminders usually work from their own homes, so minded children benefit from being in a family environment. Childminders only look after a few children at a time so they can give each child lots of attention, meeting their individual needs. This is particularly important for babies, very young children and those with additional needs. Childminders can also care for older children so siblings can be cared for together in a real family environment.
Children can enjoy real-life learning experiences in the childminder's own home like cooking, messy play, gardening, mealtimes as well as outings to the park, library and group activities.
Childminders are self-employed and can be more flexible: many start before 8am and work until after 6pm - a great help if you work shifts or irregular hours.
Some childminders provide overnight care and work at weekends.
Most childminders will pick up and collect children from school, pre-school or nursery.
Childminders are regularly inspected by Ofsted and are expected to provide high quality childcare.
Childminders work in partnership with parents and some become lifelong friends.
This site has been designed to allow all childminders in Northamptonshire to advertise their services to any parents looking for childminders in their area.
All childminders listed on this site are Ofsted registered.
Each childminder listed is fully responsible for keeping their profile information up to date. NCA is not responsible for updating information.
To find a childminder you can input your postcode or the school/pre-schoo/playgroup/nursery that you need your child to be collected from. You will then be able to see childminders advertising on our website who may meet your individual needs.
Choosing the right childminder for you
It is really important that you and your child are happy with the childminder that you choose. We therefore recommend that you:
check that the childminder is registered with Ofsted. You can check this by asking to see their Ofsted registration certificate.
visit a childminder at their home before entering into any agreement with them. If possible, try to visit 2 or 3 different childminding settings.
ask to see the childminder's Public Liability Insurance, First Aid Certificate and other training certificates. Never be afraid to ask to see these important documents.
ask to see the childminder's parent's prospectus, telling you about the service they provide.
What you should ask
Don't be afraid to ask lots of questions. For example you will want to know:
How many other children does the childminder care for when your child will be attending? What ages are they?
What toys/activities are readily available?
Will the childminder take your child out and about to the park or to groups?
Are snacks or meals provided?
Can the childminder offer childcare at the times to suit you?
What fees does the childminder charge? Are these inclusive of meals/snacks?
Will you be expected to pay the childminder for the place if your child is ill or on holiday?
What arrangements could be made if the childminder is ill or takes a holiday?
Many of these things will be included in a written contract between you and the childminder. It is extremely important that you both sign a written contract, even if your childminder is a friend, or comes highly recommended.
The contract should include details of:
Hours that your child will be cared for
What you will pay
Additional costs for meals or activities
Holiday arrangements
Emergency cover
Any individual requirements for your child
You and the childminder should both sign the contract and you should both keep a copy so that you can refer to it if necessary
Your child's well-being is the most important thing when choosing a childminder for your child. We have produced a guide to well-being which includes information about how you can support your child's well-being when the child is with you, and hints and tips of what you can look for in any childcare setting which will tell you they are dedicated to supporting your child's well-being. This guide is available in our shop for just £3.
Childminders run their own business and set their own fees for their childminding service.
Some childminders will charge an inclusive fee and others charge a basic fee and charge extra for food, outings etc. Some childminders charge an hourly rate only and some charge a daily or weekly rate which slightly reduces the hourly rate. Remember to ask what your childminder's fees include or exclude.
For a general idea of current childminding fees in Northamptonshire, please refer to our Rates of Pay Guidance for Childminders
Help with Paying for Childcare
Funded Childcare Places for 3 & 4 year olds (Free Entitlement)
All children are entitled to a free place from the funding block following their 3rd birthday for 570 hours a year, spread across 3 funding blocks for a maximum of 15 hours a week. Childminders may offer term time only or all year through and it is possible to divide your entitlement between two providers. For more information and to calculate when your child can start please visit the Northamptonshire County Council website. You will need to check with the childminder of your choice if s/he is eligible and registered to provide this service for your child.
Some 3 and 4 year olds are eligible for extra funding which is paid directly to your childminder, but has to be spent specifically on your child. This can be on toys and resources, outings or training for the childminder if this will help the childminder cater for your child's individual needs. The County Council website has details of this and an online eligibility checker which will tell you if your child is eligible. If eligible, you will be given a reference number that you need to pass on to your childminder so she/he can claim the funding.
30 hours of Free Childcare
From September 2017, the Governments new 30 Hours of Free Childcare comes into being. Some children of working parents will be eligible for 30 hours of Free Childcare. The 30 hours will made up of the current 15 hours of Free Entitlement and an additional 15 hours of childcare.
Parents are eligible if all parents in the household are working (single parents- 1 parent working; 2 parents in a household- both must be working). Parents must earn the equivalent of 16 hours at the national minimum wage.
The 30 hours can be provided between the hours of 6am and 8pm but no more than 10 hours in a day. Children can only access their hours in a maximum of 2 sites per day to avoid a negative impact on children of multiple transitions between sites.
If your child is eligible for the 30 hours of free childcare, you must check if your child is eligible for this during the term that they reach their 3rd Birthday, and you must take the eligibility code you will be given to the childminder for the childminder to check using the online system during this term too so that they can start their free place the term after their birthday. If you don't, then your child won't be able to claim their free hours until the following term.
Free Childcare and Education for 2 year olds
Some 2 year olds are able to access their place from the term following their second birthday. This is means tested so you will need to check your eligibility. For more information and to use the online eligibility checker please visit the Northamptonshire County Council website. You will need to check with the childminder of your choice if she/he is eligible and registered to provide this service for your child.
Financial help may be available for parents to help pay for childcare. In order to claim the Childcare Element of Working Tax Credit, Care to Learn funding or Employer Childcare Vouchers, the childcare you have chosen for your child has to be Registered with Ofsted.
Childcare Element of Working Tax Credit
This benefit is means tested and so any funds that you are eligible for are based on your income.Please ring 0345 300 3900 for more information. Lines are open 8am to 8pm Monday - Friday, 8am to 4pm Saturday, Closed Sundays, Christmas Day, Boxing day and New Years Day or visit the Revenue and Customs website.
If you are eligible for the childcare element of Working Tax Credit and you take up a funded place for your 2, 3 or 4 year old, you must notify HMRC as soon as possible if taking up a free place reduces the cost of your childcare by £10 or more a week. You do not need to notify HMRC if your cost does not change, for example if you use the free childcare to increase the number of hours your child attends.
You will always be better off taking up a free place as tax credits only contribute to a part of the full cost of childcare and not all of it.
Employer Childcare Vouchers
Many employers offer their employees the opportunity to receive childcare vouchers as part of their salary.
This scheme gives parents the option of having part of their salary paid in vouchers rather than cash. The employee will not pay Tax or National Insurance on this amount.
The childminder then redeems the vouchers as part payment for childminding services.
Any salary that is paid in childcare vouchers cannot be used to apply for the Childcare Element of Working Tax Credit so you may need to consider carefully whether childcare vouchers are beneficial to you.
To find out more contact Northamptonshire County Council by email and ask for information.
To claim childcare vouchers as part of your salary, contact your employer.
Tax Free Childcare
From Early 2017, the Governments new Tax Free Childcare Scheme will be implemented. Parents will no longer be able to apply for Employer Childcare Vouchers, but will be able to continue to use them if they are already registered OR swap to the new Tax Free Childcare Scheme. These 2 forms of tax free help are not the same and some parents will be better off with Childcare Vouchers than with the new scheme. 10 things a parent should know about Tax Free Childcare can be found here.
Follow this link to see an online calculator you can use to check if you would be better off with Childcare Vouchers or Tax Free Childcare.
For details of all government funded childcare offers visit the new Childcare Choices website
Care to Learn
If you are a parent under 20 years of age and wish to attend training, there is financial help available to pay the cost of your childcare from the Government under the Care to Learn Scheme.
For more information please ring the Care to Learn helpline on 0800 121 8989 or speak to your local Connexions Personal Advisor.
For more information about possible help to pay for childcare while you attend training please seewww.direct.gov.uk
For Parents with Disabled Children
Childcare
If you are a parent of a child with disabilities and are looking for a childminder with the skills and expertise to care for your child, please contact us and we will do everything that we can to help you find a childminder who will be able to help you.
Sitting service
If you have a child with a disability, it can often be very hard to find anyone who is willing and able to babysit. Some registered childminders do offer a specialised baby sitting service for disabled children and their siblings.
In addition to the things to consider in the 'Choosing the right childminder for you' section above, you may wish to also consider the following:
Ask the childminder what experience they have of caring for children with additional needs
Ask if the childminder has any particular skills your child will need him/her to have such as Makaton/ tube feeding etc.
Are you willing to 'train' the childminder in anything particular your child needs?
Check that the childminder is also willing to care for your disabled child's siblings if applicable
Ask the childminder if he/she has carried out any training in caring for children with additional needs
Ask the childminder what their latest Ofsted grade is. You can read childminders Ofsted inspection report on the Ofsted website. The childminder will be able to give you their Ofsted Unique Reference Number so you can look it up
Ask to see the childminders current first aid certificate
Ask if the childminder is willing to visit you and your disabled child at home beforehand so that you and your family can meet together and discuss your families needs in detail. (or arrange for the childminder to arrive earlier on the first occasion to do this)
Consider preparing a written account of your child's needs. Your child may already have a profile of his/her needs which you can use but if not, you may like to use this My Profile form
As part of their childminding responsiblities, the childminder will need to carry out a risk assessment of the areas in your home that they will be using to care for your child(ren)
This is a private service and costs may vary from childminder to childminder
Find a sitter
Visit the 'Find a Childminder' section of this website and use the search facility to put in your postcode. The nearest 25 childminders to your home will come up in the search. Then click on 'view profile' to see if they offer the sitting service. Then just contact them to discuss your requirements further.
Other Support
Information about all services to support disabled children and their families in Northamptonshire can be found on the County Council Website
Brainwave works with families to deliver individual home based therapy and exercise programmes that help children with disabilities and Developmental Delay to achieve their potential.
SEND Direct is a new website for parents and professionals and was developed by nine disability charities. The website holds lots of information including:
The law and your rights
Helpful questions to ask before you buy a service
Assessment of need and what this means for your child
Guidance on how to choose a service that's best for your child


Download a leaflet about free EHC (Education, Health and Care) plan support - Independent support for parent, carers and young people.
Mumsnet Local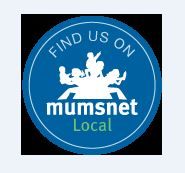 Mumsnet Local is part of the National Mumsnet website. It has information about things to do -toddler groups etc, local talk forum, mumsnet groups locally and information about childcare and education. Visit Mumsnet Local here.